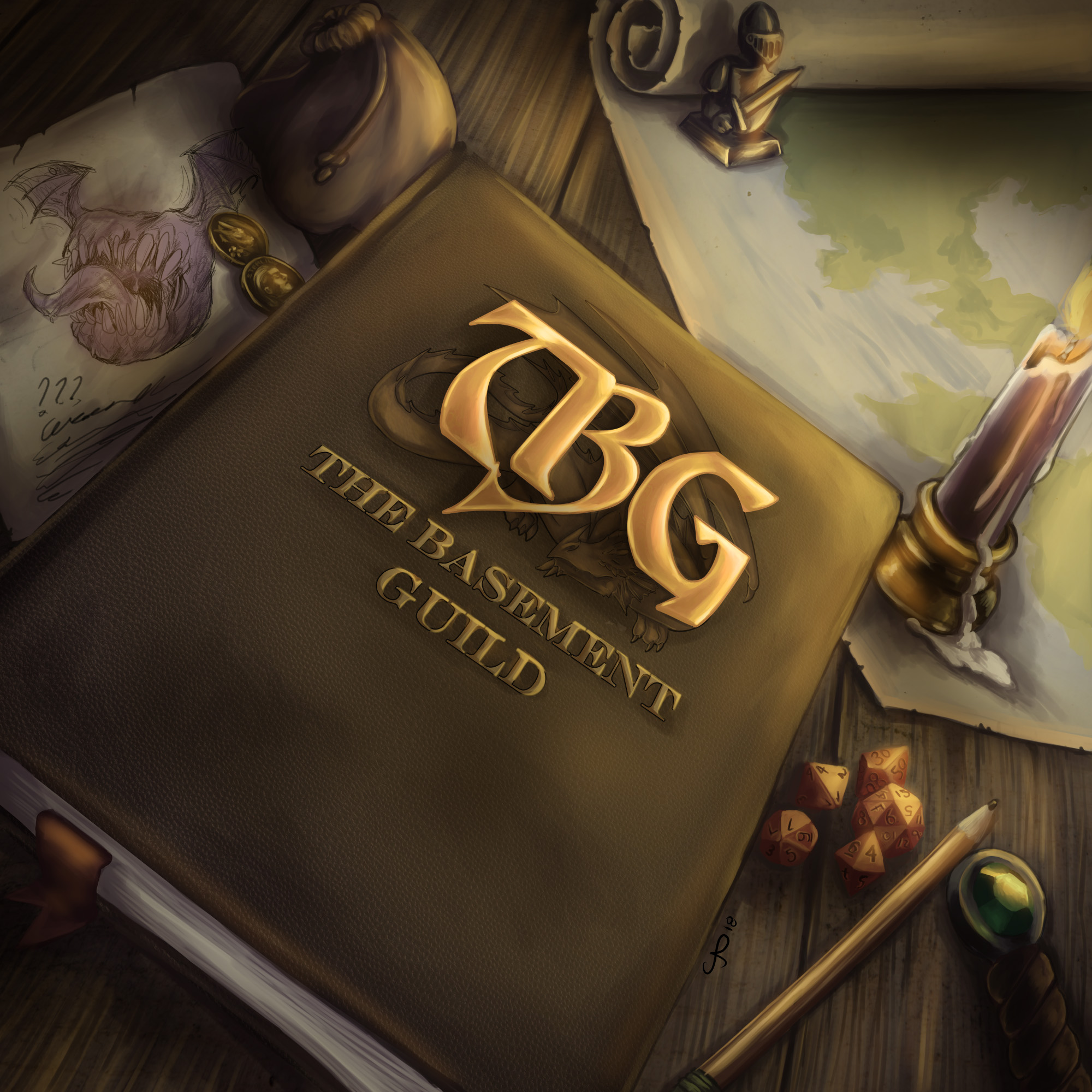 Welcome listeners to the storytellers' sanctum of the Basement Guild, a place where friends can come together and share their tales of harrowing adventure.  Enjoy the first chapter of our ongoing saga...
Five Adventurers find themselves forced together to save the lives of the people of Stonehaven.  Join Arrow, Eastlin, Islah, Lucian and Peacemaker as they travel the world of Ascondia, braving the forces of evil in a journey of discovery for themselves and those around them.
You can find out more and contact us directly at:
@TheBasementGuild on Twitter, Instagram, and Facebook.
Cast:
DM (Andrew)
Peacemaker, Warforged Cleric of the Forge (Josh)
Arrow, Arrakocra Ranger (Zach)
Eastlin, Human Warlock (Steve)
Islah, Aasimar Monk (Carrolyn)
Lucian, Human Lycanthrope Barbarian (Jeff)
Artwork by Cayla Sander 
Twitter: @Veranox         Patreon: patreon.com/kiranox 
Music:  
"Wood Elves"   www.purple-planet.com